China's optical fiber distribution box is world-renowned for its higher quality and lower price. More and more buyers choose China's optical fiber distribution box manufacturers as their suppliers. Today, we will mainly introduce the top 10 fiber distribution box manufacturers in China.
1. Pheenet

Pheenet is the brand name of Ningbo Ningwang Communication Equipment Co., Ltd. The company was founded in 2000, focusing on R&D, production, and sales of optical communication products, and is committed to providing optical fiber cabling system solutions for data centers, enterprise networks, and operators. Its main products include optical fiber distribution boxes, optical fiber jumpers, optical cables, optical modules, etc. The company is headquartered in Ningbo and has subsidiaries in Beijing, Shenzhen, Wuhan, Shanxi, and Suzhou, China.
Pheenet has a modern R&D center, manufacturing center, and marketing center. It has won more than 30 patent certifications, served 30,000+ corporate customers, and received unanimous praise. Pheenet uses professional, dedicated, and dedicated services to create value for data centers, smart buildings, smart transportation, smart cities, and enterprise networks.
2. Hainai
Hainai is the brand name of Wuhan Koman Optical Communication Co., Ltd. The company was founded in 1993 and is a professional supplier of optical communication products and solutions. The production bases are in Wuhan, Beijing, and Ningbo. The main products are high-density optical fiber wiring systems, optical fiber distribution boxes, optical fiber patch cords, optical adapters and other products for data centers, serving more than 1,000 customers, and monthly sales of more than 500,000 sets.
Hainai's complete optical fiber distribution system products are widely used in the field of communication and transmission, including data centers, computer rooms, smart buildings, smart transportation, security monitoring, smart cities, etc. We can design and customize for customers, and provide related solutions. After more than 20 years of continuous development, it has become one of the high-tech enterprise technologies with the most complete product series and the strongest comprehensive strength in the optical communications industry in China.
Hainai products have successively passed the certification of ISO9001 quality management system, ISO14001 environmental management system, and occupational health and safety management system OHSAS18001. The product has independent intellectual property rights and more than ten patents and has passed the strict testing of the Communication Product Protection Performance Supervision and Testing Center of the Ministry of Information Industry. The export product series are in line with the European Union, the United States, and other international standards, and have obtained CE, ROHS, UL, and other certifications.
Hainai products sell well at home and abroad, with partners in more than 50 countries and regions around the world. And it has also introduced internationally renowned investment institutions, committed to building a leading multinational company in the optical communications industry, and becoming a global supplier of outstanding optical communications equipment solutions.
3. Dowell

Ningbo Dowell Trading Co., Ltd. was established in 2000 and is located in Ningbo City, Zhejiang Province. It mainly deals in the wholesale and retail of network equipment and communication equipment. The factory has passed the ISO9001 international quality system certification and passed the technical education and knowledge assessment of all employees to strengthen the company's awareness of quality survival.
The production workshop has domestic advanced production equipment and multiple fully CNC precision automated production lines to ensure product quality, order speed, process standards, and complete specifications. The company also has a professional production and R&D team and a professional sales management elite team. It has been committed to product development and business expansion. The products are sold well in various provinces and cities across the country and are exported to Southeast Asia, Europe, the United States, and other countries.
4. Ke Yikang

Nanjing Keyi Kang Optoelectronic Equipment Co., Ltd. is a technology-based enterprise specializing in R&D, design, production, and sales of optical communication products. It has a 20-year history of development so far. The company's products cover fiber optic cables, fiber optic jumpers, fiber optic wiring, photoelectric conversion, fiber optic sensing, and are widely used in many fields such as electric power, new energy, rail transit, enterprises and institutions, water conservancy, security, and military industry.
The company is located in Hengjian Science and Technology Industrial Park, Zhushan Road, Jiangning, Nanjing, with a production area of 3,500 square meters and nearly 100 employees. It has multiple production lines and imported testing equipment, which can process and produce high-quality optical communication products. All of the company's existing products have passed national or industry testing, and some have passed EU certification.
The company attaches great importance to production management and adopts the Kingdee ERP system to control the production process. The company attaches great importance to quality management and strictly controls incoming materials and production and processing quality inspection links in accordance with ISO9001-2015 standards. The company attaches great importance to R&D and design and has an R&D team led by many doctors and senior engineers and more than 20 national patents. It participated in the formulation of power industry standards in 2016.
5. RAIWAV

Yangzhou Ruiwei Optoelectronics Technology Co., Ltd. has more than 10 years of experience in the development and manufacturing of optical fiber communication products. It also has more than 200 staff, including many technicians and after-sales service personnel. Our team has strong R&D capabilities and can provide related services in addition to products, including network design, wiring guidance, and technical consultation.
The company cooperates with Xi'an Jiaotong University and other universities to jointly develop next-generation communication products. The company has a number of invention and utility model patents, of which 66 are related to optical communication products. The company has its own optical cable production line, optical passive accessories production line, sheet metal box workshop, and plastic injection workshop.
6. Century Ruida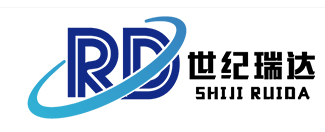 Tianjin Century Ruida Communication Equipment Co., Ltd. is one of the outstanding communication equipment manufacturers in China, specializing in the production of communication products such as optical fiber distribution boxes and optical fiber distribution cabinets. It has dozens of patented technologies, and a number of scientific research results have been included in the national key support projects. Powerful factories, OEM production, quality assurance, and helping customers succeed are the foundation of Century Ruida's development.
Century Ruida was established in 2008 and increased its capital by 12 million in 2013. A privately-owned enterprise focusing on R&D, production, and sales of optical fiber communication equipment. The company currently employs 200 people, a large-scale factory building of 17,000 square meters, 12 professional production lines, and an average monthly output of 100,000 sets!
7. Xibei

Jiangsu Xibei Electronic Network Co., Ltd. is located in Touqiao Industrial Zone, Yangzhou, a famous economic development city in the Yangtze River Delta of China. It is a high-tech enterprise integrating R&D, production, operation, service, design, construction, and system engineering. The company mainly produces 1550nm, 1310nm optical terminal equipment, front-end equipment, one-way and two-way transmission equipment, multimedia terminal boxes, and various photoelectric transmission devices.
In 2001, the company passed the lS09001-2000 international quality management system certification and established a complete quality system. It provides users with standardized quality assurance in terms of product production, sales, and service. In the fierce market competition, Xibei's products have formed their own sales network and technical support centers in more than 20 provinces and cities across the country, and have established long-term good cooperative relations with most provincial and municipal cable TV stations. It has become a well-known enterprise of domestic CATV products.
8. OTRANS

OTRANS is the brand of Hangzhou Guangchi Communication Technology Co., Ltd. The company was founded in 2003 and is located in Xiaoshan, Hangzhou. It is a national high-tech enterprise integrating R&D, manufacturing, and international operations. It has always been committed to the R&D and production of high-quality optical fiber and data communication connection products, wiring, and wiring management products. The company's products are widely used in the core layer of optical fiber transmission network, fiber to the home, mobile distribution network, data processing exchange and storage center, security monitoring network, building and enterprise wiring, communication equipment, and other fields.
The company is committed to creating a complete and systematic high-level product line for industry customers, and its business is oriented to China and the world, and it forms a sustainable development system with customers sincerely and mutual trust.
9. Tongding

Tongding Group was founded in 1999, the headquarters covers an area of 3,600 acres, currently employs 13,200 people, and the annual output value exceeds 10 billion yuan. The group is located in Wujiang District, Suzhou City, Jiangsu Province, the optical cable industry base of the National Torch Plan.
The group is specialized in the research and development, production, sales and engineering of optical fiber optical cables, communication cables, railway signal cables, urban rail transit cables, RF cables, special optical cables, optical device instruments, electromechanical communication equipment, cables. Currently, there are two industrial clusters in Wujiang, "Optical Communication Industrial Park" and Zhenze "Tongding Technology Industrial Park". There are 59 entity-type business units, including holding subsidiaries.
10. JFOPT
JFOPT is the brand of Shenzhen Jiafuguang Communication Co., Ltd., founded in 2001 in Shenzhen, Guangdong. It is a professional manufacturer of optical communication network hardware in the industry. Products cover communication optical cables, connectors, optoelectronic network wiring, high-speed transmission devices, etc., and provide customers with complete optical communication solutions throughout the year.
JFOPT adheres to technology as the core driving force. After years of development, it has accumulated rich experience in product development and manufacturing. It has advanced ERP and MES management systems and can provide customers with high-efficiency, traceable, customized, and high-quality services. At the same time, it has many production workshops in the Pearl River Delta, Yangtze River Delta, and other regions, and has maintained long-term cooperation with many well-known domestic and foreign manufacturers.
In order to better provide better services to global users, JFOPT has established distribution networks in the United States, Germany, Australia, Brazil, Malaysia, and other places, with customers in more than 100 countries and regions around the world. And participating projects cover national telecommunication operator bidding, basic information network engineering construction, commercial/medical/government project communication facilities construction.
The above are the top 10 manufacturers and suppliers of optical fiber distribution boxes in China. If you have any questions, you can contact us at any time.